Bismarck Burleigh Joint Subcommittee
Purpose
Address concerns impacting Bismarck and Burleigh County residents.

Other Committee participants: City and County Department Directors will be called upon to provide information and insight into current policies, practices, and projects impacting both political subdivisions. Portfolio-holding Commissioners will be invited to participate in discussions associated with their assigned departments and committees.

Meeting Details:  City of Bismarck staff will prepare meeting agendas, meeting notices, meeting minutes, and record all meetings. All meetings will be noticed and open to the public.
---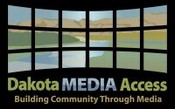 Video coverage provided by Dakota Media Access.  Watch live on Government Access Cable Channels 2 or 602 HD.  Stream live or replay later:  freetv.org
Stream live radio coverage from KDAK FM 102.5 FM Radio:  Listen Live
---
Committee Members
Mike Schmitz, City of Bismarck Mayor
Keith Hunke, City of Bismarck Administrator
Steve Bakken, Burleigh County Commission Chair
Mark Splonskowski, Burleigh County Auditor
Meeting Schedule
February 17, 2023
March 3, 2023
March 10, 2023
Mach 31, 2023
April 28, 2023
May 12, 2023
May 19, 2023
June 2, 2023
June 16, 2023
July 7, 2023
July 21, 2023
August 4, 2023