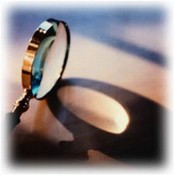 The Investigations Section is comprised of five full time investigators, with one being assigned to the Metro Area Safe Trails Task Force, working primarily drug related investigations. And another investigator that focuses primarily on domestic violence cases.
The investigators for the Burleigh County Sheriff's Department conduct all types of criminal investigations. Areas of investigation include crimes against persons and crimes against property. The investigators review all reports generated at the Sheriff's Department and follow up where further information is needed.
The investigators are involved with other responsibilities within the Sheriff's Department, such as education, training, public speaking, negotiations, and emergency response, making for a true team effort when providing services to the citizens of Burleigh County.
Contact Us
Burleigh County Sheriff's Dept
514 E Thayer Ave
Bismarck, ND 58501
Phone: (701) 222-6651