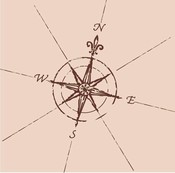 Prepare Your Car for Winter
Avoid dangerous winter travel problems by planning ahead.
Have maintenance service on your vehicle as recommeded.
Check the antifreeze level.
Keep the gas tank near full to help avoid ice in the tank and fuel lines.
Let someone know your destination, your route, and when you expect to arrive.
Statewide Road Conditions Map
Check the North Dakota Department of Transportation Road Conditions Map before you travel.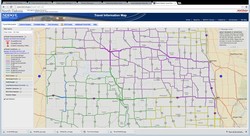 ---
Road Condition Terminology
The following terms will be used to relate to winter road conditions, to maintain consistency, and keep the traveling public well informed. The NDDOT will utilize these terms to inform the public about road conditions that warrant increased awareness.

TRAVEL ALERT: Motorists can still travel but may encounter areas of challenging winter weather driving conditions on roadways. Motorists should allow extra time to reach their destination and be alert to conditions that may make travel difficult, change rapidly, or cause travel delays. A TRAVEL ALERT has the potential to change to a NO TRAVEL ADVISED if conditions deteriorate.

NO TRAVEL ADVISED: Motorists should not travel due to hazardous conditions which may make it unsafe to travel. Snow plows may be pulled from the roads during severe conditions. Motorists should take NO TRAVEL ADVISED seriously as those motorists who choose to travel at their own risk may become stranded and emergency responders may not be able to reach them safely. A NO TRAVEL ADVISED has the potential to change to a ROAD CLOSED OR BLOCKED if conditions deteriorate.

ROADS CLOSED OR BLOCKED: Motorists are not allowed to travel on a closed road due to life threatening conditions. The road may be impassible or blocked. Motorists who drive past a road closure device may be fined up to $250.
Contact Us
Burleigh County Emergency Management
4200 Coleman St
Bismarck, ND 58503
Phone: (701) 222-6727
E-mail